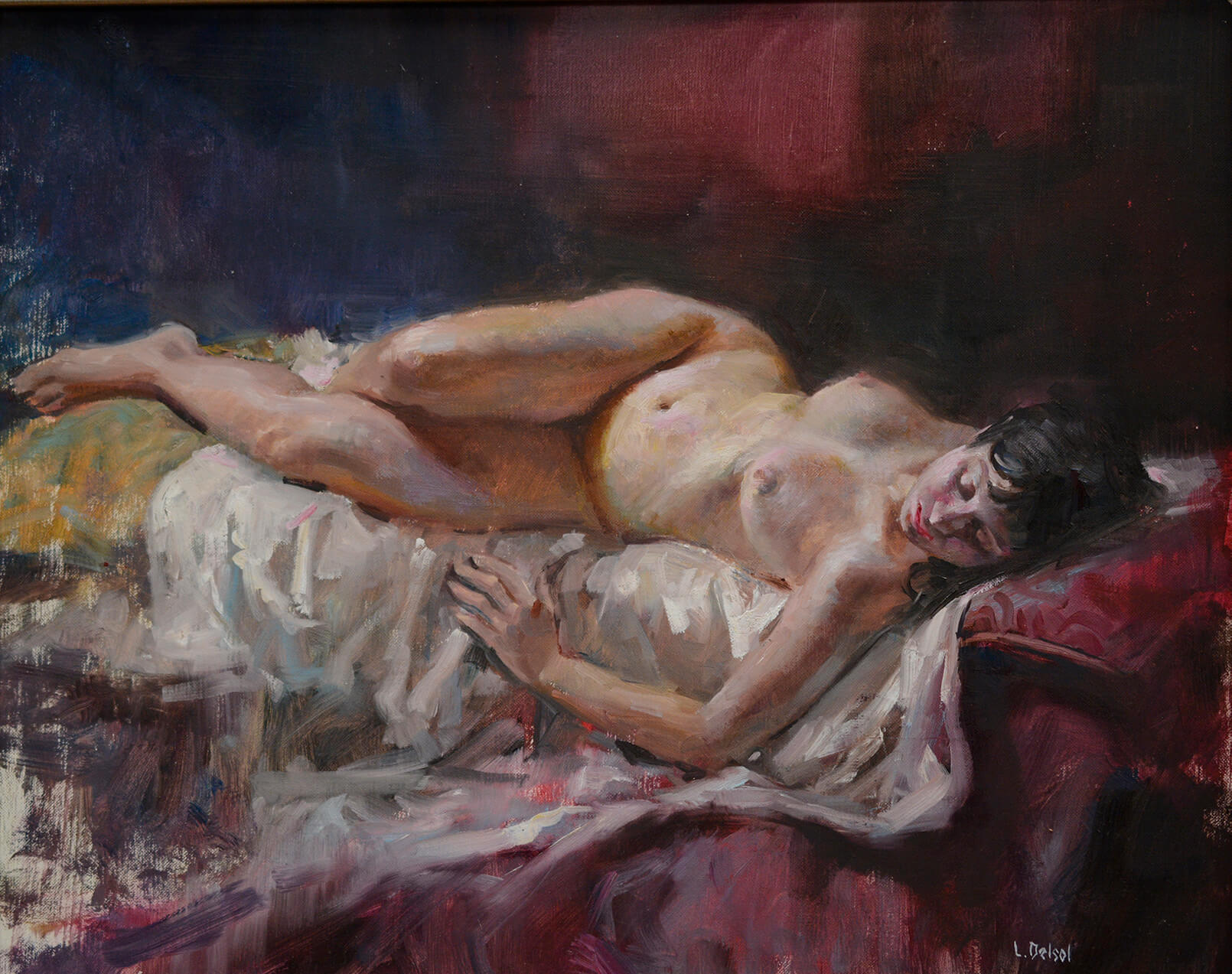 New class announcement! I am teaching a brand-new course at the Palette & Chisel called Figure Painting in Oils with Lenin Delsol. It is a short format class which will take place on Wednesday, August 18, 2021, and Wednesday, August 25, 2021, from 9 am to 1 pm (CDT).
Using a live model, we will study figurative anatomy, pictorial composition, and color. In addition, the importance of accurate drawing when figure painting will be emphasized. This mini-class is a good option for anyone looking to brush up on their figure painting skills or learn another way of painting the figure.
We will meet in the Northlight studio on the third floor of the historic Palette & Chisel building in Chicago, Illinois.
Learn more or register now on Palette & Chisel's website. You do not need to be a Palette & Chisel member to take classes there. 
Contact me if you have any questions. I look forward to seeing you there!